Our Ingredients
We carefully source our ingredients and ensure we know its origins, where it is produced, and how it is produced.

Our ingredients undergo a rigorous qualification process upon arrival at our manufacturing facility, which includes verifying the ingredients' specifications and ensuring the ingredients pass the safety test on heavy metals, microbiologicals, and other contaminants.

We also confirm that our ingredients suppliers conform to FDA quality guidelines. All our suppliers provide us with a Certification of Analysis (COA) that assures us that their ingredient meets the specifications they have outlined.
Manufacturing
We work with manufacturing partners who follow current Good Manufacturing Practices (cGMP), as enforced by the FDA, and are National Sanitation Foundation (NSF) certified.

cGMP standards assure proper design, monitoring, and control of manufacturing processes and facilities. cGMP standards also assure the identity, strength, quality, and purity of drug products by requiring that manufacturers to adequately control manufacturing operations.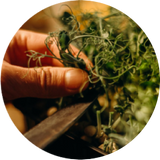 Testing
We follow stringent testing guidelines throughout our production process. Upon arrival of our ingredients, we inspect the flavor, texture, odor and other organoleptic properties for consistency with our standards.

We test for heavy metals and microbiologicals during our production process. We then conduct third-party testing on various contaminants including heavy metals, microbiologicals, and major allergens to assure quality and safety of our products.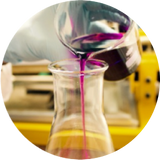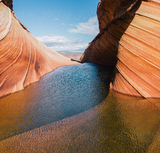 Sustainability
We use 100% compostable stick packs.
Certified for industrial composting (ASTM D6400, EN13432)
Safe for home composting and curbside composting
Can be planted in your backyard (though it will take longer)
Our mailer boxes are 100% recyclable. 
We use sustainable tape.
Recycle Compatible: Not recyclable, but does not inhibit the substrate from being recycled
Renewable: Made from readily renewable raw materials that can be regrown
Industrially Compostable: can be composted in an industrial environment
We reduce unnecessary waste
By excluding packaging inserts, we strive to take quality care of our customers and the environment. We continue to innovate ways to reduce waste, minimize our footprint, and improve sustainability so that both our customers and the environment thrive.
We develop clean, efficacious products to enhance your physical, cognitive, and emotional health.